What are the environmentally friendly plastic bags made of?
责任编辑:
查看手机网址
Article Source:
Responsible Editor:
View Mobile Website
scan it!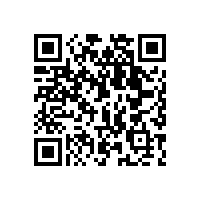 scan it!
发表时间:2017-04-06 15:35【 大 中 小 】
Popularity:
-Published time: 2017-04-06 15:35 [Large Middle Small]
Environmental protection is gradually being valued in today's life. Among them, there are many plastic bags that bring harm to the environment. Therefore, Shanghai Leyi keeps pace with the times, focuses on research and development, and has been focusing on the optimization of biodegradable bags.
Generally speaking, there are no completely environmentally friendly plastic bags. Only some plastic bags can be easily degraded after adding some ingredients. That is, degradable plastic. Adding a certain amount of additives (such as starch, modified starch or other cellulose, photosensitizers, biodegrading agents, etc.) during the production of plastic packaging products, reduces the stability of plastic packaging, and is more likely to be in natural environments Was degraded. At present, there are 19 units in Beijing that develop or produce degradable plastics. Tests show that most degradable plastics begin to thin, lose weight, decrease in strength and gradually crack into fragments after being exposed to the environment for 3 months. If these fragments are buried in rubbish or soil, the degradation effect will not be obvious. There are four disadvantages to using degradable plastics:
First, consume more food;
Second, the use of degradable plastic products still cannot completely eliminate "visual pollution";
Third, due to technical reasons, the use of degradable plastic products cannot completely solve the "potential harm" to the environment;
Fourth, degradable plastics are difficult to recycle because they contain special additives.
Environmentally-friendly degradable plastic bags are currently and will become the dominant position in the plastic bag industry. With the advancement of low-carbon life, Shanghai Leyi still advocates everyone to reuse plastics before the full degradation of plastic bags has been studied. Bags, do not litter waste plastic bags.
Recommended Products