Fine food bags made in Shanghai Leyineng
责任编辑:
查看手机网址
Article Source:
Responsible Editor:
View Mobile Website
scan it!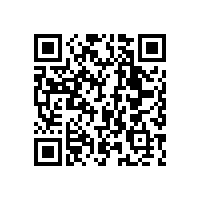 scan it!
发表时间:2018-03-20 15:57【 大 中 小 】
Popularity:
-Published time: 2018-03-20 15:57 [Large Middle Small]
Shanghai Leyi Plastic Food Bags Co., Ltd. has designated Fortune 500 companies such as Exxon and BASF to supply raw materials for many years to ensure source procurement. The selection of raw materials guarantees zero harm to the human body and zero pollution to the environment. Pay attention to society, environmental protection, and build a good corporate brand image.
Food bag Wang Wenshengyi is a packaged product used to directly touch food. The safety of plastic food bags will directly affect the safety of food. When shopping for food with packaging in our daily life, Shanghai Leyi teaches you the following methods Determine the safety of food bag products. In order to achieve the purpose, regardless of everyone's health and safety, non-food plastic bags are used to package food. Most of these plastic bags are "three-none" products, and some are recycled and recycled plastic products. The use of this kind of plastic packaging bags to seriously harm consumption Health. Regarding consumers, we must also grasp certain tips and methods. "Eye" sees through "sugar-coated shells".
Many people only know that the material of custom-made convenient bags is plastic, but from a deeper level of food plastic bags, plastic is also composed of many raw materials, mainly polymer. In addition, there are many types of custom-made convenient bags with different properties. On the basis of the original, some other auxiliary materials such as plasticizers, lubricants, and colorants need to be added.
Shanghai Leyi Plastic Products Co., Ltd. was founded in 1996. It always adheres to the concept of social responsibility of innovation, environmental protection, sustainable development and win-win cooperation. Customized food bags are usually produced in large quantities, so more professional machinery and operators such as Shanghai Leyi Plastic Products Co., Ltd. are required to make the quality of customized food bags better and reduce pollution hazards.
Recommended Products