Leyi talks about the current form of plastic shopping bags
责任编辑:
查看手机网址
Article Source:
Responsible Editor:
View Mobile Website
scan it!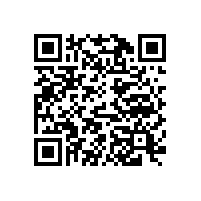 scan it!
发表时间:2017-04-27 16:03【 大 中 小 】
Popularity:
-Published time: 2017-04-27 16:03 [Large Middle Small]
The current usage of plastic shopping bags in China is in the forefront of the world. The reason is that plastic bags have almost penetrated into people's hearts and have become inseparable plastic products in people's daily lives. In fact, the country has made some policies in recent years. Let 's talk about the restrictions on plastic bags in recent years.
The production and sale of ultra-thin plastic bags are banned nationwide. From June 1, 2008, a tax policy will be formulated to curb waste plastic pollution. The production, sale and use of plastic shopping bags with a thickness of less than 0.025 mm will also be banned nationwide Slim plastic shopping bag.
The notice promotes heavy cloth bags, heavy vegetable baskets, repeated use of durable shopping bags, and reduced use of plastic bags. At the same time, companies should simplify product packaging and use more green and environmentally friendly packaging bags. The notice also encourages enterprises and social forces to provide reusable shopping bags, such as cloth bags, to the public for free. Plastic shopping bags must be clearly marked to encourage companies to provide cloth bags for free.
Plastic shopping bags must be clearly marked and charged separately. The notice stipulates that the retail place of goods shall not provide for free or collect plastic shopping bags in the total price of the goods. At the same time, relevant departments will formulate specific management methods for the paid use of plastic shopping bags in retail places, and gradually form a market environment for paid use of plastic shopping bags .
The General Office of the State Council issued the "Notice on Restricting the Production and Sale of Plastic Shopping Bags", which requires that all supermarkets, shopping malls, and trade fairs and other commodity retail establishments implement a system of paid use of plastic shopping bags, and plastic shopping bags must not be provided for free.
In addition, passenger trains, coaches, passenger ships, stations, airplanes, airports, and tourist attractions must not provide passengers and tourists with ultra-thin plastic shopping bags.
With the gradual improvement of people's quality of life and the strong promotion of environmental protection, plastic shopping bag manufacturer Shanghai Leyi widely uses corn starch, D2W, EPI and other biodegradable materials to reduce white pollution and contribute to low-carbon life.
Recommended Products