Customized Leyi plastic bags add extra points to our brand image!
责任编辑:
查看手机网址
Article Source:
Responsible Editor:
View Mobile Website
scan it!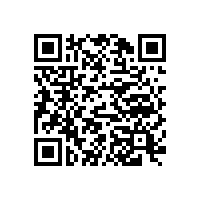 scan it!
发表时间:2014-08-23 09:18【 大 中 小 】
Popularity:
-Published time: 2014-08-23 09:18 [Large Middle Small]
We are a children's clothing company and pay great attention to the brand image. In the customization of clothing bags, we are constantly improving. D2W、EPI等生物降解材料,减少白色污染,同时,选用环保水性油墨,对人体0伤害、对环境0污染,关注社会、关注环保,为我们塑造了良好的品牌形象! We have chosen a very strong company like Leyi to cooperate. Their products use corn starch, D2W, EPI and other biodegradable materials to reduce white pollution. At the same time, we use environmentally friendly water-based inks, which have zero harm to the human body and zero pollution to the environment. , Concerned about society and environmental protection, has created a good brand image for us!
d2w氧化式生物降解塑料的分解技术是通过美国ASTM6954标准(先氧化后生物分解),能在PE塑料原料的塑料胶袋、包装袋产品使用后,如丢弃在一般生物环境,即可自然分解为水、二氧化碳和细胞生物质,而且不会残留有机聚合物于土壤当中。 Shanghai Leyi Plastic Products Co., Ltd. uses the world's most advanced and environmentally friendly d2w oxidative biodegradable plastic decomposition technology. It passes the American ASTM6954 standard (first oxidation and then biodegradation), and can be used in plastic plastic bags and packaging bags of PE plastic raw materials. After the product is used, if it is discarded in the general biological environment, it can be naturally decomposed into water, carbon dioxide and cellular biomass without leaving organic polymers in the soil. The principle is to add a few (usually 1%) d2w oxidative biodegradation to add several mineral salt ion components in the particles, so that the plastic breaks down into small pieces under the condition of oxygen. This situation will continue until small The fragments are broken down into extremely tiny substances with a molecular weight of less than 5000 that can be completely decomposed by microorganisms in the general biological environment.
绿色环保塑料包装袋 ( PE材料)制品降解国际D2W氧化生物降解塑料技术。 In order to promote green and environmentally friendly packaging and promote packaging bag products, after being discarded, under natural conditions, the environment will be quickly and completely degraded without pollution. Shanghai Leyi Plastic Products Co., Ltd. introduced advanced green and environmentally friendly plastic packaging bags ( PE materials) to degrade products. International D2W oxidation biodegradable plastic technology. 实行自动化生产,精细化生产模式,致力于软包装环保事业。 Shanghai Leyi Green Packaging Co., Ltd. implements automatic production and refined production mode, and is committed to the environmental protection of flexible packaging. Such as shopping bags, food bags, garbage bags , environmentally friendly degradation masterbatch, environmentally friendly packaging plastics, based on the original traditional production to create a transformative design, to achieve environmental protection and value-added, to ensure product quality under the premise of the formation of unique products in the market different products. 2004年,公司所生产产品都已远销欧美及其他国家和地区,产品质量均通过国际认可,广泛应用于零售、包装、物流、医疗、餐饮、航空等各个领域,与世界多知名企业达成长期合作关系,广受国内外市场欢迎。 Shanghai Leyi Plastic Products Co., Ltd. started in 2004. The products produced by the company have been exported to Europe, America and other countries and regions. The product quality has been recognized internationally and is widely used in retail, packaging, logistics, medical, catering, aviation and other In the field, it has reached long-term cooperative relations with many well-known companies in the world, and is welcomed by domestic and foreign markets.
Recommended Products