Leyi Plastics meets our high standard customization needs!
责任编辑:
查看手机网址
Article Source:
Responsible Editor:
View Mobile Website
scan it!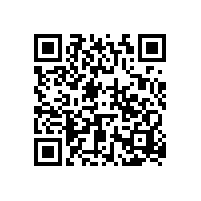 scan it!
发表时间:2014-08-23 09:18【 大 中 小 】
Popularity:
-Published time: 2014-08-23 09:18 [Large Middle Small]
We are a courier company and have particularly high requirements on the quality of courier bags . We chose to cooperate with Leyi, first of all, because of their strong production capacity and timely delivery; secondly, their strong research and development capabilities deeply touched us. After we put forward many custom requirements, we can meet them one by one. The first cooperation with Leyi Plastic was particularly smooth. Leyi provided us with the most considerate and customized service!
满足您不同的定制需求。 Leyi Plastics keeps pace with the times and focuses on research and development to meet your different customization needs. Continuously introduce new products according to market needs, create new products, have a professional technical engineering department, invest 5% of annual turnover for long-term research and development support and equipment upgrades, participate in more than 6 international expo technology exchanges each year, introduce new technologies to meet the customization needs of different customers .
Shanghai Leyi Plastics Co., Ltd. implements automated production and refined production mode, and is committed to the environmental protection cause of flexible packaging. Such as shopping bags, food bags, garbage bags , environmentally friendly degradation masterbatch, environmentally friendly packaging plastics, based on the original traditional production to create a transformative design, to achieve environmental protection and value-added, to ensure product quality under the premise of the formation of unique products in the market different products.
31条无间断自动化作业生产线及受过专业软包装系统培训的60多名高级技术人员,制定了完善的国际化标准操作规范,并且要求每一位员工严格执行。 In the past ten years, in order to further integrate with the international plastic flexible packaging industry, Leyi has made new changes in the production line through continuous innovation and adjustment. At present, it has 31 non-stop automated production lines and has been trained by professional flexible packaging systems. More than 60 senior technical staff have formulated comprehensive international standard operating specifications, and require each employee to strictly implement them. Leyi company has now become a professional plastic flexible packaging product integrated enterprise with R & D, integrating design, production and sales.
"智造"生产力,只创造智慧型软包装解决方案。 Shanghai Leyi continuously perfects production automation, refines production mode, forms "intelligent manufacturing" productivity, and only creates intelligent flexible packaging solutions. "Wisdom" needs to be different, form repeated authentication and scrutiny, and provide customers with solutions to problems, so that "you have me new, you believe me better."
Recommended Products