Leyi Plastic | Happy Lantern Festival!
责任编辑:
查看手机网址
Article Source:
Responsible Editor:
View Mobile Website
scan it!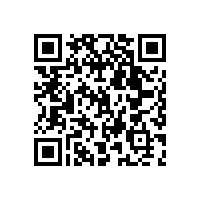 scan it!
发表时间:2019-02-19 14:50【 大 中 小 】
Popularity:
-Published time: 2019-02-19 14:50 [Large Middle Small]
Today is the fifteenth day of the first month
It is also the annual Lantern Festival
It is also an important festival after the Spring Festival
Leyi Plastic wishes you a happy Lantern Festival
Origin of the Lantern Festival
Lantern Festival
New Year's Eve or Lantern Festival
One of the traditional festivals of Chinese and overseas Chinese
According to legend, this is the story
Han Dynasty
To celebrate Zhou Bo
Reconciling the Lulu Rebellion on the 15th day of the first month
So every day
Emperor Hanwu City
Play outside the palace and have fun with the masses
Because of the meaning of the ancient Xiao Tong Ye
The first month
So Emperor Han Wen made this day the Lantern Festival
That night became the Lantern Festival
Passed on so far
Lantern Festival Customs
Lantern Festival
People put poems on lanterns
Accompanying lanterns, displayed on the street
Let people passing by guess
Solve puzzles one by one
Therefore it is called "Guess the Lantern Riddle"
Many riddles are very interesting now
Very interesting
Various interesting lantern riddles
Pinned the beautiful wish of people for peace
Eat dumplings / lantern festival
Lantern Festival is a symbol of reunion and happiness
While eating dumplings / lantern festival
Is the very important custom of the Lantern Festival
Lantern in the north and dumplings in the south
Reunion, Reunion, Harmony
Nowadays, the fillings of dumplings are also varied
Enrich people's Lantern Festival
Fifteenth day of the first month
Every house will be decorated with lights
Various beautiful lanterns hanging
Light up the silent night
City lights, various lanterns
Make this day more fantastic
Lantern festivals are now based on local characteristics
Create a wonderful lantern festival
Brilliant visual experience
Lion dance is an excellent folk art
Every Lantern Festival
Lions dance in various places
Has a history of more than a thousand years
Adds a festive atmosphere to the festival
At the same time, sowing a beautiful wish for the future
Beautiful lights illuminate our night
This lantern festival
Let us pray for tomorrow
With good wishes
To the moon tonight
Feeling different kinds of fulfillment and beauty
Happy Lantern Festival ~
Recommended Products