What are the standards for shopping bags in the market?
责任编辑:
查看手机网址
Article Source:
Responsible Editor:
View Mobile Website
scan it!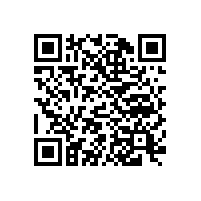 scan it!
发表时间:2017-05-27 15:58【 大 中 小 】
Popularity:
-Published time: 2017-05-27 15:58 [Large Middle Small]
Supermarket shopping bags have been around for many years since they were invented. In these years, the use of plastic shopping bags in China has been in the forefront of the world, especially before the plastic limit order has been issued. What are the circumstances and standards? Following the steps of Shanghai Leyi to talk about it for everyone.
Since the plastic-restriction order, supermarket shopping bags have also been changed from free to charge, and a series of systems have been introduced for the relevant departments of supermarket shopping bags. Now what are the standards for supermarket shopping bags ?
1: Thickness standard. According to relevant regulations, the thickness of supermarket shopping bags must not be less than 0.025mm, which is thicker and more durable than the original plastic packaging bags and can be reused.
2: Printing standards. In addition to the original company name, the printed contents of the plastic packaging bag should also be printed with bar codes, QS signs and numbers, warnings, manufacturers, recycling signs, etc.
3: Color standard. Supermarket shopping bags are made of brand new materials, and the color is white or transparent.
Supermarket shopping bags are generally divided into three models: large, medium and small.
Shanghai Leyi is a company that specializes in customizing various plastics. This also includes food packaging bags, garbage bags , medical bags, vest bags, zipper bags , shopping bags, etc. Biodegradable materials are widely used to enhance brand image. Welcome new Old customers come to order: 400-666-9049
Recommended Products