Shanghai Leyi's plastic bags are of very good quality and can be trusted!
责任编辑:
查看手机网址
Article Source:
Responsible Editor:
View Mobile Website
scan it!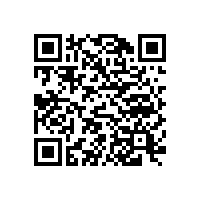 scan it!
发表时间:2014-08-23 09:18【 大 中 小 】
Popularity:
-Published time: 2014-08-23 09:18 [Large Middle Small]
塑料袋 ,与之前的生产商供应的 塑料袋 相比,乐亿的产品质量要好很多。 Our company customized a batch of plastic bags in Leyi . Compared with the plastic bags supplied by previous manufacturers, the quality of Leyi's products is much better. 500强企业供应,生产现场有专业人员进行7S监督,严格把控质量关,产品通过ISO9001、ISO14001、QS等国家权威机构认证,品质值得信赖! All their raw materials are supplied by Fortune 500 companies such as ExxonMobil and BASF. Professionals conduct 7S supervision at the production site and strictly control the quality. The products have passed ISO9001, ISO14001, QS and other national authority certifications. trust! We will continue to cooperate with Leyi!
:产品是创造出来的,不是检验出来的。 Shanghai Leyi Quality Control is a safe and standardized production, with the slogan : Products are created, not tested. Shanghai Leyi implements a safe and standardized production model, continuously strengthens staff quality training, implements thrift management, and ensures that each batch of products is strictly offline. Implement an automated and refined production model to reduce unnecessary waste. Production internal control cost, raw material procurement only has a long-term continuous strategic partnership with upstream enterprises of large-scale raw material suppliers to ensure that raw material procurement reduces unnecessary links. Give the remaining profits to the customer.
Shanghai Leyi Plastics Co., Ltd. implements automated production and refined production mode, and is committed to the environmental protection cause of flexible packaging. Such as shopping bags, food bags, garbage bags , environmentally friendly degradation masterbatch, environmentally friendly packaging plastics, based on the original traditional production to create a transformative design, to achieve environmental protection and value-added, to ensure product quality under the premise of the formation of unique products in the market different products.
绿色环保塑料包装袋 ( PE材料)制品降解国际D2W氧化生物降解塑料技术。 In order to promote green and environmentally friendly packaging and promote packaging bag products, after being discarded, under natural conditions, the environment will be quickly and completely degraded without pollution. Shanghai Leyi Plastic Products Co., Ltd. introduced advanced green environmentally friendly plastic packaging bags ( PE materials) products to degrade International D2W oxidation biodegradable plastic technology. In the past ten years, in order to further integrate with the international plastic flexible packaging industry, Leyi has made new changes in the production line through continuous innovation and adjustment. At present, it has 31 non-stop automated production lines and has been trained by professional flexible packaging systems. More than 60 senior technical staff have formulated comprehensive international standard operating specifications, and require each employee to strictly implement them.
Recommended Products