How much do you know about the sustainability of plastic bags
责任编辑:
查看手机网址
Article Source:
Responsible Editor:
View Mobile Website
scan it!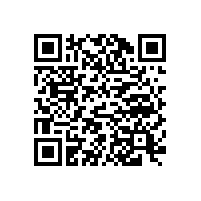 scan it!
发表时间:2017-06-14 16:51【 大 中 小 】
Popularity:
-Published time: 2017-06-14 16:51 [Large Middle Small]
China is currently a developing country, so vigorously promoting sustainable development is of great significance to every industry and every product. This also includes the product of plastic bags. Let's talk about how plastic bags can achieve sustainable development.
The sustainable development of plastic bags should include the entire life cycle of plastic bags, not just a certain production factor of plastic bags. Plastic bags can be further reformed during production, using other environmentally friendly alternative materials, so as to ensure the sustainable development of plastic bags. However, compared with traditional packaging materials such as paper and metal glass, the material consumption of plastic bags is relatively small, and pollution is relatively small. Compared with traditional plastics, plastic bags are a type of plastic packaging. The advantages of plastic bags are far greater than their disadvantages, so plastic bags can still be sustainable. The sustainable development of plastic bags needs to consider the entire process of plastic bags from production to obsolescence. During production, the thickness of plastic bags can be appropriately reduced, packaging reformed, and rationalized design to achieve sustainable development of plastic bags.
As the issue of sustainable development gets more and more attention from people, it will naturally affect people's consumption concepts in a subtle way, and then affect a number of issues such as the production of products by businesses. In any case, sustainable development is a correct one. Valuable development concept.
Of course, the plastic bag manufacturer Shanghai Leyi strives to explore a guarantee system for sustainable development, cultivates people with Leyi culture, gathers people with Leyi's cause, evaluates people with performance, learns and improves people, and concentrates on making Leyi bigger and stronger. .
Recommended Products