Plastic bags and food bags need to be carefully prepared
责任编辑:
查看手机网址
Article Source:
Responsible Editor:
View Mobile Website
scan it!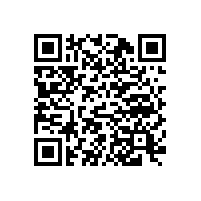 scan it!
发表时间:2018-05-03 13:50【 大 中 小 】
Popularity:
-Published time: 2018-05-03 13:50 [Large Middle Small]
In Shanghai Leyi Plastic Products Co., Ltd., you can customize different styles of plastic food bags according to your requirements, and you can also print different patterns according to your needs. The working mode is: online marketing, offline transactions, through the network, to provide a better platform for plastic bag buyers and the highest quality plastic food bags .
The material of plastic food bags must have the function of environmental protection and pollution-free, because if there is pollution in food packaging plastic bags, the pollution will be long-term. During the packaging period, some one or two months, and some even a year and a half, so the material of the food bag must be green. Another feature of vacuum food plastic bags is that they must maintain the characteristics of vacuum. During the food packaging process, a certain degree of vacuum must be evacuated to the bag. After sealing, the vacuum food bag must maintain this vacuum. It is also prone to deterioration.
Food bags are the quality of food plastic bags in the flexible packaging industry, especially the hygienic quality of food bags is directly related to the safety of the packaged food. Therefore, it is necessary to ensure that the raw materials and additives used in food plastic bags meet the quality management system.
Shanghai Leyi Plastic Products Co., Ltd. controls 7S at the production site and strictly controls the quality. The plastic food bags have passed ISO9001, ISO14001, QS and other national authority certifications, and constantly control production costs to ensure price stability.
Recommended Products