How to identify the quality of plastic food bags
责任编辑:
查看手机网址
Article Source:
Responsible Editor:
View Mobile Website
scan it!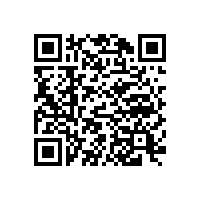 scan it!
发表时间:2018-03-22 16:15【 大 中 小 】
Popularity:
-Published time: 2018-03-22 16:15 [Large Middle Small]
The choice of plastic food bags is related to our health, so we must not only pursue the high performance of its load-bearing tensile strength, but also the hygienic quality of food bags. Shanghai Leyi teaches you the following points to identify what is a qualified plastic. Food bag.
Is the thicker the plastic food bag, it must be a high-quality food bag? Plastic food bags are widely used in our lives, so a sturdy food bag must be fine. In fact, this is not the case. Plastic packaging bags have strict standards, especially those used for food packaging. They must be produced by regular manufacturers and qualified products approved by relevant departments. The quality of these plastic bags Guaranteed, just like the food bags made in Shanghai Leyi Plastic Products Co., Ltd.
Plastic food bags must be marked "for food". In the light, you can see if the plastic is clean. Qualified food bags are clean and free of impurities, while inferior plastic bags will see dirty spots and impurities. Plastic packaging is colorful, choose how beautiful the colored packaging is. Although there are many types of plastic packaging bags, we must be cautious when selecting them. If we use plastic packaging for food items, we must choose a simple color from the perspective of colors, so at least it has fewer additives. Many dark colored plastic packaging bags are often produced from recycled waste materials. These plastic bags cannot directly contact food.
Next, Shanghai Leyi will talk about the reuse of plastic food bags. Many households have the habit of storing used plastic bags. In fact, as long as you pay attention to cleanliness and use of used plastic bags, it is okay to use them, but never use them in contact with food and skin. Causes chronic damage.
So when you choose a custom food bag manufacturer, Shanghai Leyi Plastic Products Co., Ltd. is recommended here. While strictly controlling the product quality, we will strive to improve the after-sales service. Actively develop new products and improve the original product grade to closely follow customer requirements; implement flexible warehouse management methods to meet the needs of the market.
Recommended Products