Those things in food bags
责任编辑:
查看手机网址
Article Source:
Responsible Editor:
View Mobile Website
scan it!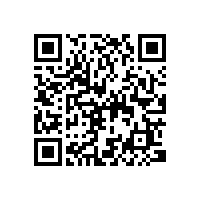 scan it!
发表时间:2017-03-03 16:48【 大 中 小 】
Popularity:
-Published time: 2017-03-03 16:48 【Big Middle Small】
With the gradual development of society and economy, people's living standards and requirements are improving. At the same time, food safety issues that are closely related to health have also attracted people's attention. For example, the food packaging bag mentioned in our title is also an indispensable item for everyone, because in our daily life, kitchen leftovers need to be put in food packaging bags before they can be put in the refrigerator for preservation. But must these food packaging bags be safe and reliable? Next Xiaobian will take you to understand those things about food packaging bags .
First, let's look at what are the common materials for making food packaging bags? Usually food packaging bags will use PE polyethylene material. Because of its advantages is that it can resist corrosion in an acid and alkali environment, and its chemical stability is strong enough, the most important thing is that it is harmless to the human body, and it is truly hygienic and safe, so this material Loved throughout the food packaging industry. Among them, LDPE is commonly used in food packaging bags such as cling film. People are used to heating food covered with cling film in a microwave oven. They think that the moisture in food is not easy to lose, and the taste is better. In fact, even qualified PE preservation The film will also be hot melted when the temperature exceeds 110 degrees. Therefore, you need to understand the correct use of food packaging bags.
Some readers may say that if the manufacturer is a criminal, and we use incompatible materials, we cannot avoid it. In fact, you don't have to worry too much, because the state will make corresponding monitoring measures for these food packaging bag companies to ensure our safety. For example, Shanghai Leyi Plastic Products Co., Ltd., the food packaging bags produced by them have passed the strict quality inspection of relevant departments, and Shanghai Leyi's own 7S control of production, which has a relatively high reputation in the food packaging industry. Therefore, for the use of food packaging bags, readers only need to ensure that the purchase of branded food packaging bags can be used safely.
Recommended Products