What is the difference between plastic bags and paper bags in food bags
责任编辑:
查看手机网址
Article Source:
Responsible Editor:
View Mobile Website
scan it!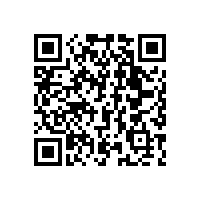 scan it!
发表时间:2018-03-09 15:40【 大 中 小 】
Popularity:
-Published time: 2018-03-09 15:40 [Large Middle Small]
Nowadays, with the rise of "Meituan", "Hungry?" And other takeaway software, our lives have brought a lot of convenience. When we stay home, we can be late for many delicious foods. Of course, the most used of these is plastic food. Packaging bags, then there are roughly two types of packaging bags, one is a plastic food packaging bag , and the other is a paper take-out packaging bag. Shanghai Leyi Plastic Products Co., Ltd. introduces plastic packaging bags and paper bags.
First let's talk about the environmental performance of paper packing bags and kraft paper bags. Today, more and more attention is paid to environmental protection. Kraft paper is also non-toxic and tasteless. The difference is that kraft paper is non-polluting and can be recycled. Printing properties of kraft paper bags. The special color of kraft paper is one of its characteristics. And kraft food paper bags do not need full-print printing like food plastic bags. Only simple lines can outline the beauty of product patterns, and the packaging effect is better than plastic bags. At the same time, the printing cost of kraft paper bags is greatly reduced, and the production cost and production cycle of its packaging are also reduced. Processing properties of kraft paper bags. Compared with shrink film, kraft paper has certain cushioning performance, drop resistance and stiffness. The mechanical parts of the product can be processed with good cushioning properties, which is convenient for compound processing. Of course, it is more complicated and cost more than plastic food bags. high.
Now let's talk about Shanghai Leyi's plastic food bags . In Shanghai Leyi Plastic Products Co., Ltd., the general food packaging bag uses PE as the main material. It has been designated by Fortune 500 and other top 500 companies in the United States to supply raw materials. The production site is 7S controlled, and the quality is strictly controlled. The product has passed ISO9001. , ISO14001, QS and other national authority certification.
Recommended Products