Points to note when using plastic shopping bags
责任编辑:
查看手机网址
Article Source:
Responsible Editor:
View Mobile Website
scan it!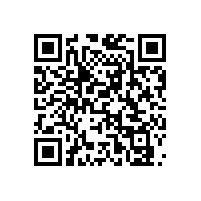 scan it!
发表时间:2017-04-06 16:01【 大 中 小 】
Popularity:
-Published time: 2017-04-06 16:01 [Large Middle Small]
Usually when we finish shopping, plastic shopping bags give us great convenience, so the amount of plastic shopping bags is also very large. In the process of use, we need to pay attention to the following points, otherwise it will leave hidden dangers to the environment.
When using shopping plastic bags, it is best to choose decomposable products. Many plastic shopping bags are very poor in decomposability, which will have a great impact on the environment when we are not using them. Many times you will find that this kind of thing will not be decomposed in the underground for many years, and the pollution to the environment will be very serious in the end. It must be aware of these things in a targeted manner, it directly determines and influences Future use.
Some plastic shopping bags are not used for food, but can be used repeatedly when used in daily life. This will not only save resources, but also play a better role in environmental protection. In the process of using it, you must understand the corresponding aspects. The situation in these aspects will have a great impact on everyone's use.
To sum up, in the process of using plastic shopping bags , it is best to notice these two problems. When we can really make better use of it, then we will have the opportunity to exert its effects. Some people may not have a further understanding of these aspects, so in the process of using them, the specific details have been ignored, resulting in plastic shopping bags becoming "white pollution", which is ultimately very unfavorable to the entire society.
When choosing to use plastic shopping bags , you also need to choose a shopping bag from a regular plastic bag manufacturer. Shanghai Leyi is a plastic bag manufacturer that has been engaged in the production of plastic bags for more than ten years. It has many senior technical personnel, and all company technical personnel have received professional training in flexible packaging systems.
Recommended Products