How the plastic packaging industry will develop in the future
责任编辑:
查看手机网址
Article Source:
Responsible Editor:
View Mobile Website
scan it!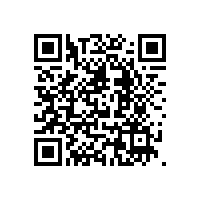 scan it!
发表时间:2017-04-13 16:03【 大 中 小 】
Popularity:
-Published time: 2017-04-13 16:03 [Large Middle Small]
At present, science and technology are continuously progressing. From the original ultra-thin plastic bags to today's degradable and environmentally-friendly plastic bags, the plastic industry is gradually becoming more and more technological. Shanghai Leyi used this to talk about the aesthetics in custom plastic packaging bags .
The main forms of plastic packaging bags are: cylinders, cuboids, cones, and various shapes, as well as the combination of related shapes and the novelty of the various packaging shapes formed by different cuts. It is a visual guide to consumers Very important role, the strange visual form can leave a deep impression on consumers. The designer of the packaging bag must be familiar with the characteristics of the morphological elements and their expressions, and use this as a material for expressing the beauty of the form. It uses aesthetic principles to visualize the shape of packaging containers with packaging functions and beautiful appearance through changes in factors such as form and color.
1. Personalization
Personalization was a theme last year, especially in the field of design. Technological advances have caused a wave of personalization, and Coca-Cola sharing bottles have brought global mainstream trends, proving that this idea is very successful. Other companies have experimented with interactive personalization, where customers can design their own favorite labels.
Personalized bags can increase product sales. Surveys show that a quarter of Chinese consumers say they are more willing to buy personalized bags, and 61% of American customers say that their perception of the brand comes from Personalized design of the packaging bag. Personalized packaging bags can be designed according to specific markets, such as different packaging bags based on different geographic regions and different consumers.
Clean and clear labels
Many consumers now pay great attention to product information. When buying products, they need to understand important information such as nutritional content and functions so that they can decide whether to buy the product. Therefore, the label of the packaging bag must clearly and clearly show these important information.
From the consumer's perspective, simple and clear label information will increase their trust in the product, and they hope that food manufacturers can use the label to convey to consumers what they want to know. Surveys show that 58% of customers check ingredient information, and more than three-quarters are worried about using artificial preservatives.
Vision, touch, smell, taste and hearing can all appeal to consumers. Many manufacturers often put visual elements first when considering the elements of packaging bags to attract consumers. However, experts say that the sense of touch can mobilize people's senses, and the sense of touch can make consumers more willing to pay higher prices. Methods to increase haptics can use embossing, laser etching and other methods in printing. Although this will increase the production time and cost of packaging bags, these additional inputs will help the product to obtain additional value. These special effects on the packaging bag can attract more attention from consumers.
4.Intelligent
With the rise of mobile communication tools, some information can be communicated to consumers in a simple and intelligent way. The vast majority of consumers now carry smartphones when purchasing products, and can obtain more information through Bluetooth and NFC. This new technology has attracted many consumers. Then launched NFC technology to print on the bottle label. The technology works by sending a signal over a short distance, enabling wireless conversations via consumer smartphones. With the development of the times, packaging bags have become more and more intelligent and modern. Although the quality of the packaging bag itself is important, good quality can retain customers, but good packaging bags can attract more new consumers and stimulate consumer purchasing desire.
When people enter the assortment of choice markets, they are overwhelmed by a dazzling array of goods. Almost every package is shouting to us that it is the best. When it is not yet possible to determine the selected product, our eyes will subconsciously fall on certain brightly-imaged individuals. The packaging bag design will now Generates a kind of physiological attention and gaze.
Shanghai Leyi Plastic Packaging Bag Customization Co., Ltd. has more than ten years of experience in customizing plastic packaging bags. It specializes in customizing food packaging bags , vest bags, shopping bags, garbage bags , ziplock bags , biodegradable bags and so on. Leyi provides personalized customization of high-quality plastic flexible packaging for enterprises and institutions in various regions of the country.
Recommended Products