Why trash bags are so sought after
责任编辑:
查看手机网址
Article Source:
Responsible Editor:
View Mobile Website
scan it!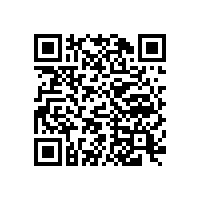 scan it!
发表时间:2017-04-28 15:48【 大 中 小 】
Popularity:
-Published time: 2017-04-28 15:48 [Large Middle Small]
Garbage bags are used by almost every household in our lives, so the amount of use is very large. Because of this, low-quality garbage bags frequently appear on the market. Such low-quality garbage bags are produced more than Shanghai Leyi. The resulting garbage bags are significantly different in terms of tensile strength and impact strength. So how does the superior performance of garbage bags in our lives manifest?
The garbage bag is easy to use, and you can simply throw it away when you go to work or when you go out, especially for residents on high floors. Generally, the trash bins are downstairs. You can take it directly when you go out to work. Save Trouble climbing stairs up and down. The cost is low. The price of garbage bags is much cheaper than plastic bags. That is because the production of garbage bags does not need to consider factors such as safety guards like food packaging bags . Garbage bags are only used to hold garbage and do no harm to people's health. Most of the raw materials of the garbage bags are recycled waste plastic garbage, and the production cost is very low.
The above is the manifestation of the superior performance of the garbage bag in life. Of course, you must use it comfortably. Choose Shanghai Leyi's garbage bag for ease of use. The raw materials of Shanghai Leyi's garbage bags are imported from Fortune 500 companies, and the production workshop 7S is strictly controlled. It was the designated plastic bag supplier at the Shanghai World Expo that year.
Recommended Products