How do you use colored garbage bags?
责任编辑:
查看手机网址
Article Source:
Responsible Editor:
View Mobile Website
scan it!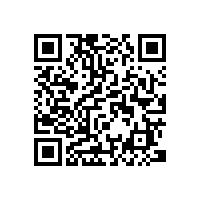 scan it!
发表时间:2020-01-07 15:39【 大 中 小 】
Popularity:
-Published time: 2020-01-07 15:39 [Large Middle Small]
How do you use colored garbage bags?
1. Green is used to hold kitchen waste, including raw food waste: peel, eggshell, tea residue, bone, scallop. And cooked food waste. And in the broad sense of food waste also includes used chopsticks and food packaging materials. If the reasonable use of kitchen waste can be converted into organic fertilizer, it will bring economic benefits of up to tens of millions.
2. The yellow yellow garbage bag is a special medical waste bag, which is used to place medical infectious waste, such as discarded blood bags, blood stained waste, and any other waste stained with blood.
3, black black garbage bags are generally stored, domestic garbage. For example, put some more private garbage, and the garbage bags in the toilet location are generally black;
4. Red contains harmful garbage, such as waste batteries, fluorescent tubes, electric bulbs, electronic components, medicines, radioactive substances, bottles and cans containing toxic substances.
5. Blue is used to hold recyclable waste, including waste paper, plastic, glass, metal, rubber, wood products and cloth;
6, purple + gray study garbage other categories, a variety of solid waste mixed together is garbage, sorting is the resource.
Shanghai Leyi Plastic Products Co., Ltd. specializes in the production of classified garbage bags and classified garbage bins, providing customized services, consultation hotline: 400-666-9049
Recommended Products