Do you know the guidelines for plastic bags in supermarkets?
责任编辑:
查看手机网址
Article Source:
Responsible Editor:
View Mobile Website
scan it!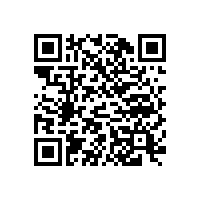 scan it!
发表时间:2017-05-19 15:35【 大 中 小 】
Popularity:
-Published time: 2017-05-19 15:35 [Large Middle Small]
The plastic bags we use when shopping in supermarkets are also regulated. I wonder if you have paid attention when shopping? So what are the rules for plastic shopping bags ? Shanghai Leyi, which has about 20 years of customization experience, introduces the rules for supermarket shopping bags .
(1) Bags that come in direct contact with food are transparent, colorless plastic bags. The original materials of this colorless bag are relatively turbid, and no known plastic bag factory will mix in raw materials. Considering the problem of capital, individual small supermarkets are made into thin ones, and no patterns are printed. This kind of plastic bag is a roll bag for seafood, fish and rice noodles.
(2) Bags that do not come into direct contact with food are the plastic shopping bags in supermarkets mentioned in the Plastic Limit Order. The thickness must be made of double-sided five wires. This kind of bag has a large thickness and strong pulling force, and the products of the Yan clothing often have more strength than the force. But one thing, this kind of plastic bag is often made into color. There are some reasons for this: a. The need to reduce costs: In addition to adding color masterbatch, ordinary plastic bag factories will also participate in the regeneration of raw materials and additives in manufacturing, which will reduce a part of the cost; Raised, merchants are also happy to use colored shopping bags. The reasons for these two aspects are clearly distinguished. Therefore, "green shopping bags" are not the same as "hygienic shopping bags" (ie food bags). You should never use colored plastic shopping bags to directly store food, especially oily ones. Delicatessen.
(3) For the sake of hygiene, the use of plastic bags in supermarkets also follows the principle of "separation of food and non-food, separation of raw and cooked food".
High-quality plastic shopping bags can not only give us convenience in life, but also have certain environmental protection significance. Just as Shanghai Leyi customized shopping bags, widely use biodegradable technology. No physical harm.
Recommended Products